Shore Excursioneer Excursions Reviews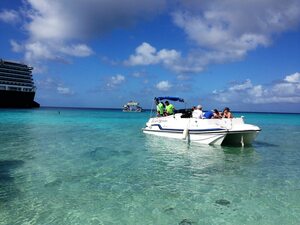 This was an excellent excursion!!! We booked through Shore Excursioneer, so a big thanks to them for finding this wonderful company!! We started with a snorkeling trip where the fish were plentiful. Then we watched our captain, Clay, free dive 25' for conch which would later be eaten as our lunch in a ceviche salad made fresh on the beach. Our pilot Macky was funny and charming as well. They took us to a stunning island where we were free to snorkel, or hike up the high hill to get a better view. Clay then summoned his friend Gypsy, a stingray, to come and spend some time with us. This was awesome!! Each person was able to hold her and receive a stingray back massage. This is the excursion for you if you want to avoid the big crowds and have a fabulous day!! Our day in Grand Turk was perfect!!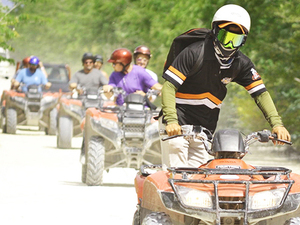 Cozumel ATV Jade Cavern, Tequila tasting, Snorkeling, and Beach Excursion S6197
4.0/5










1 Review
+ Add Review

First our son and his wife booked the same tour as we did separately. But they had no record of their but arranged for the to do another ATV tour. But this was going the only excursion we were going to do together. We were transported to the ATV in a car joined by another large group of 8 or more. Drove the ATV through a village to get to Jade Cavern no one chose to swim. A very strong surfer smell present. Have swam in othe ceneto before. The trail was more of a road the a ATV trail The tequila taste was interesting and very good but a little pricey no one bought any in both groups. We were driven to the beach area We did not drive ourselves as described. We were told we would have 2 hours there but was not possible with our ship departure time. We're only offered fajitas other chooses as in description which were fine $4.50 for a Coke extra. Really not enough time to enough the beach. Or do the guide snorkeling. I had even called before to ask if I should be booked the earlier excursion time but told no this would be fine. The other large group that was with was us had a later departure time did get to stay longer

Joann
Laquey










April 2023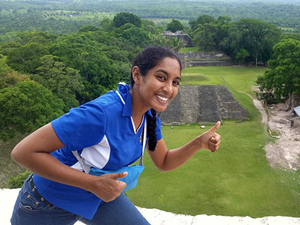 Belize Xunantunich Mayan Ruins and City Sightseeing with Lunch Excursion S1346
5.0/5










1 Review
+ Add Review

So my sister and I visited Belize for my birthday. We had originally booked this excursion, but did not make it off the ship in time so we missed the van. The owner was awesome and worked with us, we selected to go to Altun Ha instead and were teamed up with Benny! He was one or the best tour guides I have ever had. He was very knowledgeable and was able to answer every question we had about Belize. He was knowledgeable in the trees and plants in Belize and their medicinal purposes, which I loved. After leaving the ruins we we had lunch a local traditional Belizean restaurant. We has rice & beans with chicken and a beverage, the food was amazing. Just beware of the homemade hot sauce, it's good but very hot. Less is more. After leaving lunch we drove back to the city and drove around the local community and interacted with the locals. After all was said and done we went back to port and hung out with the locals, which was awesome. I would definitely use this excursion company again and request Benny everytime.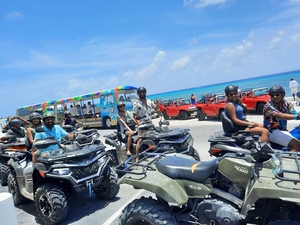 Grand Turk ATV Adventure Excursion S6196
5.0/5










1 Review
+ Add Review

We booked the atv tour not knowing what to expect just that we wanted something different from another beach day and we picked correctly; I can't remember the last time we all had so much fun! The trip started with a safety briefing and lessons on how to drive the atvs. The atvs were well maintained and you could ride single or double. We had a couple of stops for shopping and pictures along the way. I truly believe we saw so much more of the island than we would have with a golf cart or tram. Some advice: 1. Bring sun glasses (or they have some you can borrow) 2. Leave yourself extra time to find the meeting spot after getting off the ship (it is close but for a first timer you feel like you may be heading the wrong way)

JKorkes
Orlando, FL










December 2022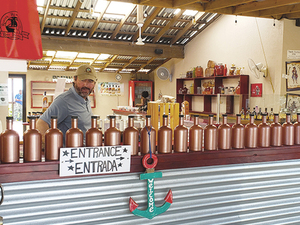 Let's Enjoy Roatan Private Excursion S6170
5.0/5










2 Reviews
+ Add Review

Helped to settle anxieties just starting off. Some of our crew ran late but the staff was very accomodating. They even switched initial tour guides and Jeff did everything in his power and made our trip a memorable one! Our group ranged from age 2-80 and they accommodated all the way through!! Only disappointment was the lack of air conditioning in the van for the olders and toddler.

Kimv
Houston, Texas










December 2022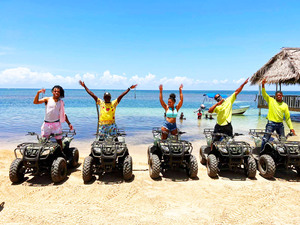 Roatan ATV Jungle Adventure Excursion S6207
5.0/5










8 Reviews
+ Add Review

I was one of the first to take advantage of the great adventure. Dave Bennett is a local and is well known around the island. He is knowledgeable off all the activities and is extremely safety conscience. He and a nephew picked me up at the port in an A/C VAN and transported me to the ATV storage area. He provided a safety helmet and a brief orientation. The ATV was brand new and do easy to ride and navigate. We rode along the trails and backroads of the jungle and along the beach stopping several times for pictures and narrative. I had an absolute blast and felt very safe during this amazing excursion and recommend it highly. BTW, I'm 81 Y/O!

ETFlash
Granbury, Texas










October 2022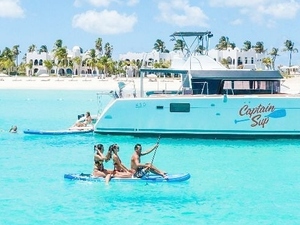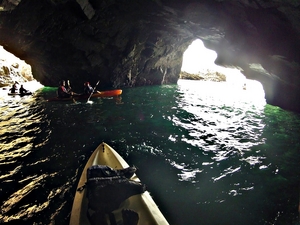 Ensenada Arbolitos Beach Kayak Excursion S1654
5.0/5










1 Review
+ Add Review

We had one of the best times and take great pics with the seals and west coast. Very friendly

jayy
Texarkana, Arkansas, US










August 2022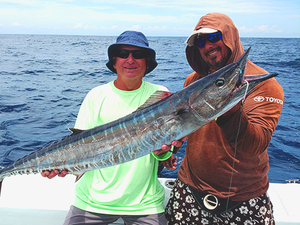 Roatan Private Fishing Charter Excursion S6172
5.0/5










1 Review
+ Add Review

The fishing trip was fun and exciting. We caught multiple fish and the guide was working hard to find bigger fish. This was one of the highlights of my cruise.

Joey
Bountiful, UT










July 2022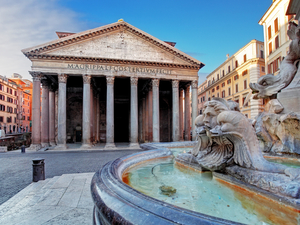 We loved this tour. Our guide, David, was delightful and informative.

Sandy
Issy-les-Moulineaux, Ile-de-France, FR










May 2022