1 Los Angeles Wheelchair Accessible Excursions
Los Angeles Wheelchair Accessible Excursions & Wheelchair Accessible Cruise Shore Excursions in Los Angeles - Enjoy our selected list of Wheelchair Accessible Excursions in Los Angeles while in Los Angeles cruise port by Shore Excursioneer, the leading independent Cruise Shore Excursion Expert Worldwide!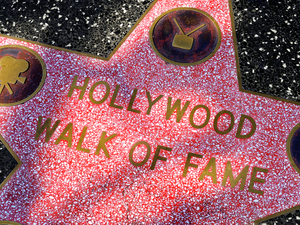 Los Angeles Hollywood Walking Excursion S3603

Guided walking exploration of Hollywood using a "live audio" system!
English speaking guide!
Learn about Hollywood history from a local insider expert!
See the Hollywood Sign, Walk of Fame, Egyptian Theatre (birthplace of the red carpet premieres), TCL Chinese Theatre hand and footprints, and Awards Walk (red carpet for the Oscars) and more!
Turn the ordinary into the extraordinary with this up close and personal guided audio walking excursion of the most iconic venues in all of Hollywood. Feel the energy and excitement of premieres and awards gone by as you marvel at the legacy of Hollywood!
Activity Level: Moderate
Minimum Age: All Ages
Duration: 1 hours 15 min
Languages: EN